HSEQ Policy Management
Goal zero approach
Sibed Transport Co Ltd has a world-class HSEQ management system, which serves as a benchmark for all activities of our business. Our zero tolerance on HSEQ Performance helps us in meeting and exceeding statutory and other stringent standards of our valuable customers. HSEQ is integral to our business success. We invest in the achievement of our goals as seriously as we do in new equipment or technology. We live by the spirit of continuous improvement.In implementing our HSEQ management system, we have various programs in place covering three key areas:
HSEQ Policy Management
Environmental Safety
Health, Safety & Security
Sibed has an HSE committee which is chaired by the Group CEO. The committee members are personnel from HR, HSE, Transport, Workshop, Warehouse, Shipping departments as well as driver representatives. The committee meets every month and has the responsibility to review HSE performance and taking necessary measures to ensure continuous improvement.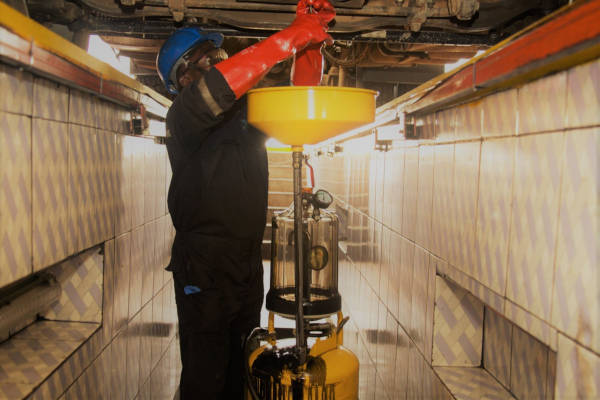 Sibed's HSE policy includes the following salient guidelines:
Near Miss Reporting – provides useful information and helps to minimize exposure loss and in certain cases prevent occurrence of any incident by taking remedial actions on time
HSE Passport – Sibed drivers are provided with HSE Passports which contain emergency contact numbers, precautions to take in case of emergency situations, procedures for loading / unloading, bulk deliveries, handling hazardous products, defensive driving techniques, regulations for work at terminals and hazardous material warning labels
Quarterly Safety Meeting – conducted every quarter and attended by all employees, including drivers. Customers are also invited to participate in these quarterly meetings. Refresher on various safety and driving aspects along with learning from incidents are shared.
Stop Work Authority – Immediately stop all unsafe work practices and activities that put the environment in peril or activities that threaten the health of the workforce. The Stop Work Card is issued to all Sibed employees.
Key Performance Indicators – In order to measure and further improve HSE performance we have identified specific KPIs. Targets are assigned to departments as well as individuals and are tracked accordingly with the appraisal system
Emergency Response – Sibed has formulated emergency response procedures to handle every possible kind of emergency situation. Roles and responsibilities of emergency crew-members are identified and documented and periodic emergency response drills are carried out in order to ensure the effectiveness of the same