Sibed Transport Co. Ltd is admired for its people, partnerships and performance.
To achieve this, we have built our company's foundation on our values. These values distinguish and guide us in all we do. Our corporate social responsibility framework provides a guide for us to follow in giving back to the communities based in the areas in which we operate. This is what we have done so far:
We pay particular focus to environmental protection, which is why we have put certain measures in place to prevent oil spills both from our trucks and yards.
We have also continuously engaged in the purchase and provision of clean water to the communities in the suburbs of Nairobi. This initiative has helped in alleviating disease in various communities.
We have set up schools in Somalia so as to offer affordable education to the rural poor affected by the civil war.
We partner with local governments in the repair of roads in some of the challenging routes in which we operate.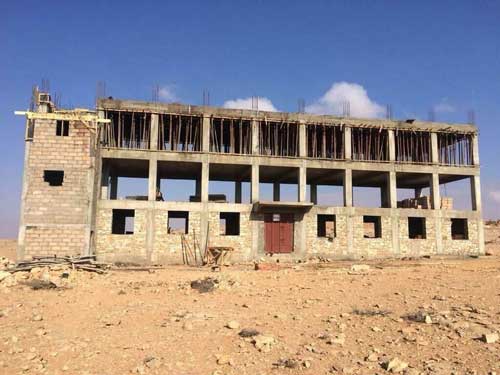 School being built in Somalia